NFC Laundry Tag ICODE SLIX2 16mm
As low as 0.69€/pz. for 5000 pieces . Learn more


NFC Tags in PPS with 2 holes. Can withstand disinfectants and washes with industrial detergents, 120°C for 100 consecutive hours, 70 bar for 3 minutes.
Volume discounts
| Quantity | Discount | Unit Price |
| --- | --- | --- |
| 50 | 28.65% | 1.17 € |
| 100 | 34.75% | 1.07 € |
| 500 | 39.63% | 0.99 € |
| 1000 | 44.51% | 0.91 € |
| 5000 | 57.92% | 0.69 € |

Do you need a larger quantity? Did you find this product at a better price? Contact us
NFC tags resistant to high temperatures, prolonged immersion and industrial cleaning products.
Ideal to be integrated into even work clothes, such as uniforms and work overalls. Useful to uniquely identify the garment and to record its information (for example, the number of washes performed).
They are equipped with 2 small holes to be easily sewn to any textile material.
HID Global's product code: 629110-411 (Logi Button Tag 162 INDUSTRIAL)
Thermal resistance
Operating temperature: from -25°C to + 85°C
120°C for 100 hours
Resistance to temperature changes: from 20°C to 180°C, 300 cycles of 5 minutes with 30 seconds of transition
Chemical and mechanical resistance
Waterproof: IP68, immersion resistance in 1 meter of water for 24 hours
Pressure: 70 bar, 3 isostatic minutes
Exposure to: hydrogen peroxide (5%), industrial laundry detergent (pH 10-11), neutralizing agent, perchlorethylene (100%)
Vibration: IEC 68.2.6 [10g, 10… 2000Hz, 3 axes, 2.5 h]
Shock: IEC 68.2.29 [40g, 18ms, 6 axes, 2000 x]
Drop test: 100 x 1.8 m
Axial / radial force: 800 N / 500 N, 10 seconds
Dimensions
Round, 16mm diameter
Thickness: 2.5mm
Weight: 0.85 g
NFC chip
ICODE SLIX2, compatible with Android and iOS
Increased speed for Inventory management
Increased reading range
Flexible user memory segmentation with separate access conditions
Digital signature of the manufacturer
Operating frequency: 13.56 MHz
Data retention: up to 50 years
Material
Made of PPS (polyphenylene sulfide)
White color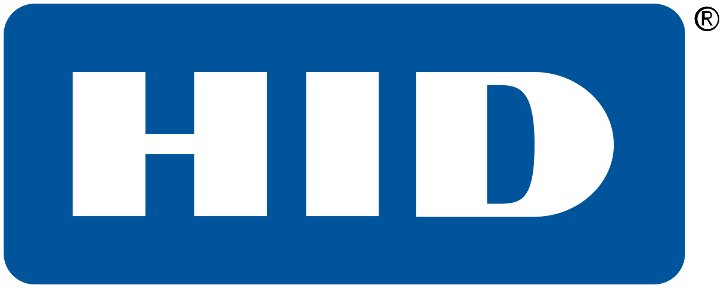 Data sheet
NFC Chip

NXP ICODE® SLIX2

NFC Standard

ISO/IEC 15693

Universal Compatibility

Yes

UID (Unique ID)

8 bytes

Available memory

316 bytes

Communication rate

53 kbit/s

Read/Write endurance

100,000 cycles

Data retention

50 years

Works on metal

No

Password Protection

Supported

Waterproof level

Fully Waterproof

Protection class

IP68

Commodity code (HS)

85235200
You might also like
Encoding Service for NFC Tags. Please, specify the total number of NFC Tags to be programmed. Add the product to the cart. After completing the order, click here to send the instructions.
Optional service in addition to the purchase of NFC Tags. We read all the Unique IDs (UID) of the Tags and send you via email.
16 other products in the same category:
Customers who bought this product also bought:
Colored Silicone Bracelet with integrated NFC NTAG21x Chip, compatible with every device. Customizable with Silk Screen Printing.
Fully Waterproof and weatherproof Anti-Metal NFC Tags, made of PVC plastic, equipped with 3M 467 glue. Round 30mm, NTAG213 NFC Chip with Universal Compatibility. Ideal for any purpose.
The smallest On-metal NFC Tag on the market. In just 6 mm in diameter, it houses an ICODE SLIX chip. Waterproof, adhesive, and suitable for metal applications.
White NFC Tags with NXP NTAG216 chip. Better perfomances. Universal compatibility. Memory of 888 bytes. Waterproof. Password-protectable.
Excellent performance, resistance in hostile environments, small size, affordable price. They are the on-metal NFC tags produced by Confidex.
Circus Dura is a small, robust and cost-effective NFC Tag. Its reinforced structure makes it suitable in harsh environments and in wearable applications.
The NFC Identiv Multi-ISO reader allows reading UID and memory of both ISO 14443 and 15693 chips, including MIFARE® DESFire®, NTAG®, Ultralight C and ICODE®.
Adhesive Panels made of Forex PVC, equipped with NTAG13 NFC Tags, compatible with all devices, ideal for marketing use. Weatherproof, waterproof, printed with NFC logo, blue background. Dimensions: 6x6cm Warning: the dimensions of this product have been modified on 11/19/2019