HID Industrial IP68 Flexible On-metal NFC Tags ICODE® SLIX
As low as 1.29€/pz. for 5000 pieces . Learn more


Flexible On-metal NFC tags for industrial environments and harsh conditions, resistant to sea water, mineral oils, temperature changes, vibrations and shocks.
Volume discounts
| Quantity | Discount | Unit Price |
| --- | --- | --- |
| 50 | 9.54% | 1.99 € |
| 100 | 13.63% | 1.90 € |
| 500 | 22.72% | 1.70 € |
| 1000 | 32.27% | 1.49 € |
| 5000 | 41.36% | 1.29 € |

Do you need a larger quantity? Did you find this product at a better price? Contact us
Thanks to their TPE housing, these flexible NFC Tags are particularly suitable for use in industrial and/or marine environments, and easily applicable to round or irregular surfaces, such as cylindrical containers, plastic tubes, helmets, or trees too. They are resistant to mineral oils, seawater, temperature fluctuations, vibrations and shocks.
These NFC Tags can be fastened securely with cable ties, rivet, nails or screws.
The NXP ICODE® SLIX chip complies with the ISO 15693 Standard and is compatible with iPhone and Android smartphones. Password-protection is supported.
For custom graphics, or custom color, minimum order quantity is 20,000 pieces. If interested, please contact us.
Specifications
Material: TPE (thermoplastic elastomer)
Dimensions: 83 x 25 x 6 mm
Fixation hole size: 6 x 2.5 mm
Operating temperature:-40 ~ 70 °C
Storage Temperature:-40 ~ 70 °C
Protection class: IP68
Weight: approx. 8.5 g
Chemical and mechanical resistance
Total resistance to water and dust (IP68)
Withstands Exposure To: mineral oil, petroleum, saline mist, vegetable oil, HCL (10%), bleach (5%); UV light
Vibration resistance: IEC 68.2.6 [10 g, 10 to 2000 Hz, 3 axes, 2.5 h]
Shock resistance: IEC 68.2.29 [40 g, 18 MS, 6 axes, 2000 times]
Axial/radial force resistance: 1000 N, 10 sec
Impact Resistance: IEC 62262-IK06 Fall Test: 100 Falls (1.8 m)
Bending radius: 150 mm
The TPE (thermoplastic elastomer) is the same material used used worldwide to manufacture automobile pipes and hoses: it is able to tolerate repeated bending or torsion, while maintaining excellent performance characteristics. The durable casing protects the embedded electronics even in difficult conditions.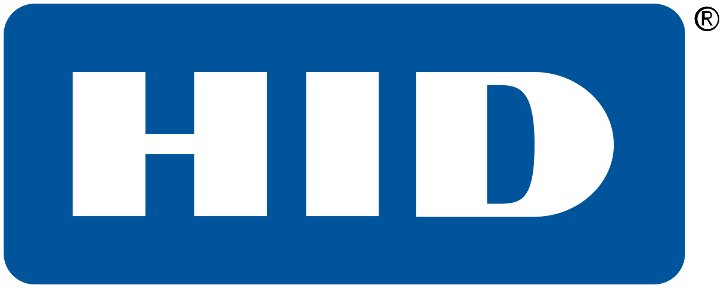 Data sheet
NFC Chip

NXP ICODE® SLIX

NFC Standard

ISO/IEC 15693

NFC Forum

Type V

Universal Compatibility

Yes

UID (Unique ID)

8 bytes

Available memory

112 bytes

Communication rate

53 kbit/s

Encryption

Not supported

Read/Write endurance

100,000 cycles

Data retention

50 years

Password Protection

Supported

Works on metal

Yes

Waterproof level

Fully Waterproof

Protection class

IP68

Commodity code (HS)

85235200

Country of origin

Malaysia

Old Product Code

RE-ICO-SFS
You might also like
Encoding Service for NFC Tags. Please, specify the total number of NFC Tags to be programmed. Add the product to the cart. After completing the order, click here to send the instructions.
14 other products in the same category:
Customers who bought this product also bought:
Vinyl ID wristbands with integrated NFC chip, compatible with all NFC smartphones. Customizable with your own graphics. Available with holographic colors too.
The Confidex Ironside Micro NFC ICODE SLIX2 Tags are reinforced NFC Tags, for extreme use. They can withstand shocks, chemicals and moisture. They are equipped with a hole to be riveted. The adhesive is optional.
NFC Stickers coated with epoxy resin, to be applied also on metal surfaces. Suitable for outdoors. Can be printed with your logo. info After completing the order, click here to submit your artwork.
Circus Dura is a small, robust and cost-effective NFC Tag. Its reinforced structure makes it suitable in harsh environments and in wearable applications.
The smallest On-metal NFC Tag on the market. In just 6 mm in diameter, it houses an ICODE SLIX chip. Waterproof, adhesive, and suitable for metal applications.
PC-linked contactless smart card and NFC Tags reader/writer, developed on the 13.56 MHz contactless technology, equipped with LCD Display.
One of most resistant NFC Tags for industrial use. IP68 certified, resistant up to 120°C. Totally waterproof and dustproof. Equipped with anti-metal layer.
Cable Ties suitable for industrial use in hostile environments. Made in PA66, they are IP68 certified and can withstand up to 85°C. Universal compatibility with NFC-enabled smartphones.