NFC Cards NXP MIFARE® DESFire® EV3
As low as 1.09€/pz. for 2000 pieces . Learn more


NFC Cards in PVC, with Chip NXP MIFARE® DESFire® EV3, supporting AES encryption, SUN message, EAL5+ and 1 million read/write cycles.
Volume discounts
| Quantity | Discount | Unit Price |
| --- | --- | --- |
| 50 | 16.76% | 1.49 € |
| 200 | 24.58% | 1.35 € |
| 800 | 33.52% | 1.19 € |
| 2000 | 39.11% | 1.09 € |

Do you need a larger quantity? Did you find this product at a better price? Contact us
info
 After completing your order, 
click here
to submit the artwork.
The NXP MIFARE® DESFire® EV3 contactless chip is ideal for system operators and developers who create reliable, interoperable, and scalable contactless solutions. The second evolution of industry-leading MIFARE DESFire family delivers superior performance, improved security and multi-application support.
The NXP MIFARE® DESFire® EV3 Chip is based on open global standards for both the contactless interface and the encryption methods. It complies with all 4 ISO/IEC 14443A levels and uses ISO/IEC 7816 optional commands. Supports DES/2K3DES/3K3DES/AES hardware encryption algorithms.
Card Printing
By default, the cards are white.
Black printing (1-2 days) is done with the thermal transfer technique. It's a low quality print, albeit a tough one. It is usually used for printing serial codes, QR codes, or even the UID of the card itself. However, simple logos can also be printed.
Color printing (1-4 days) is carried out with the retransfer technique, which offers excellent print quality, both in terms of appearance and durability. It supports full bleed printing (up to the edge) and a resolution of 600 dpi. Large areas of solid color are not recommended. The file for printing must be in RGB.
Offset printing (15-20 days) is carried out with the Offset technique, during the production process of the card itself. It offers the best print quality ever. The file for printing must be in CMYK.
Instruction for printing File
The file with the graphics must be in one of the following formats: JPG, PNG, PDF, SVG. In the case of non-vector images, we recommend using a resolution of at least 300 DPI.

Allow for 2mm bleed on each side: the file size with bleed graphics should be approximately 89.6 x 58mm (cards have actual dimensions of 85.60 x 53.98mm).

Please also consider the 2mm inner margin as a "safe area": ​​do not insert important items within 2mm of the edge of the card.

Do not insert the cut marks.

Finally, please consider that printing on PVC may still have differences in color rendering from printing on paper. To be sure of the rendering of a particular color, please ask us to send you the photo of the first card printed

.
N.B. The graphic design studio is not included. Please do not submit similar items to compose. The print file must consist of the final graphics to be composed.
Variable Printing
We print cards with variable fields, such as ID badges with personal photos, at no extra charge.
Variable printing can include: text fields, images, QR code, bar codes, progressive numbers.
To make variable printing, you need to send us:

an Excel file with a column for each variable field and a row for each different graphic;

the file with the background image common to all the prints;

indications on how the various fields should be positioned (the ideal is with an example image complete with all fields);

information on any preferences of font, size and formatting of the text;

in the case of variable images, the Excel sheet must contain a column with the names of the image files (example: foto1.jpg); in this case, a folder containing all the images (named as in the Excel sheet) must also be attached.
If you want to print completely different subjects, you need to buy the graphic change. The minimum printable quantity for each subject is 10 pieces.
Technical features
Operating frequency: 13.56Mhz
Data transfer rate up to 848 Kbit/s
Unique ID of 7 bytes
2/4/8 kbyte EEPROM
Supported read/write cycles: up to 1,000,000
Data retention: up to 25 years
Application fields
Advanced public transport
Access management
Closed-loop micropayments
Campus and student identity cards
Loyalty programs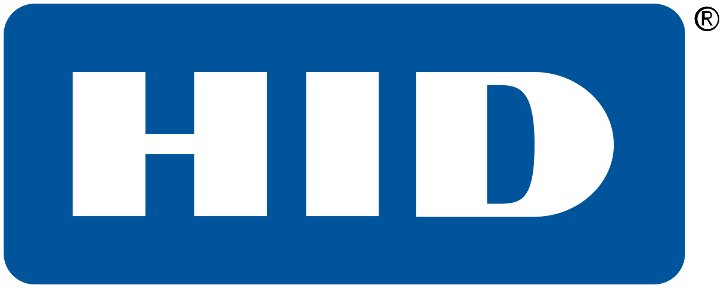 Data sheet
NFC Chip

NXP MIFARE® DESFire® EV3

NFC Standard

ISO/IEC 14443A (1-4) / ISO/IEC 7816

NFC Forum

Type 4

UID (Unique ID)

7 bytes

Available memory

2k - 4k - 8k

Communication rate

848 kbit/s

Read/Write endurance

1 million cycles

Data retention

25 years

Works on metal

No

Waterproof level

Fully Waterproof

Protection class

IP68

Commodity code (HS)

85235200

Country of origin

Malaysia
You might also like
Encoding Service for NFC Tags. Please, specify the total number of NFC Tags to be programmed. Add the product to the cart. After completing the order, click here to send the instructions.
Optional service in addition to the purchase of NFC Tags. We read all the Unique IDs (UID) of the Tags and send you via email.
16 other products in the same category:
Customers who bought this product also bought: