NFC Cards in PVC NTAG213
As low as 0.30€/pz. for 10000 pieces . Learn more


NFC Smartcards in PVC with NTAG213 Chip, compatible with all devices. White PVC Cards, CR80 85.60 x 53.98 mm, round corners.
Volume discounts
| Quantity | Discount | Unit Price |
| --- | --- | --- |
| 50 | 11.76% | 1.05 € |
| 100 | 41.18% | 0.70 € |
| 500 | 55.46% | 0.53 € |
| 1000 | 64.71% | 0.42 € |
| 5000 | 70.59% | 0.35 € |
| 10000 | 74.79% | 0.30 € |

Do you need a larger quantity? Did you find this product at a better price? Contact us
info
 After completing your order, 
click here
to submit the artwork.
NTAG213 is the new generation of NTAG203 NFC Chip. NFC readers compatible with NTAG203 can also read NTAG213 as well.
Card Printing
By default, the cards are white.
The monochrome personalization is done with thermal transfer printing, in black color. It is a low quality print, albeit a strong one. It is usually used for printing serial codes, QR codes, or even the card UID itself. However, simple logos can also be printed. It takes about 1-2 business days.
Color personalization is done with retransfer printing, which offers excellent print quality, both in terms of appearance and durability. It supports full bleed printing (up to the edge) and a resolution of 600 dpi. It takes about 1-4 business days.
For a large number of cards to print and for the absolute best quality, we recommend printing with offset technique.
Instruction for printing File
The file with the graphics must be in one of the following formats: JPG, PNG, PDF, SVG. In the case of non-vector images, we recommend using a resolution of at least 300 DPI.

Allow for 2mm bleed on each side: the file size with bleed graphics should be approximately 89.6 x 58mm (cards have actual dimensions of 85.60 x 53.98mm).

Please also consider the 2mm inner margin as a "safe area": ​​do not insert important items within 2mm of the edge of the card.

Do not insert the cut marks.

The software only supports RGB images. Therefore, CMYK images may have color differences.

We recommend not to send graphics with large areas of solid color, as the result may not be optimal due to technical limitations of this type of printing.

As this is an Express print, we DO NOT send a proof before proceeding, unless explicitly requested.

Finally, please consider that printing on PVC may still have differences in color rendering from printing on paper. To be sure of the rendering of a particular color, please ask us to send you the photo of the first card printed

.
N.B. The graphic design studio is not included. Please do not submit similar items to compose. The print file must consist of the final graphics to be composed.
Variable Printing
We print cards with variable fields, such as ID badges with personal photos, at no extra charge.
Variable printing can include: text fields, images, QR code, bar codes, progressive numbers.
To make variable printing, you need to send us:

an Excel file with a column for each variable field and a row for each different graphic;

the file with the background image common to all the prints;

indications on how the various fields should be positioned (the ideal is with an example image complete with all fields);

information on any preferences of font, size and formatting of the text;

in the case of variable images, the Excel sheet must contain a column with the names of the image files (example: foto1.jpg); in this case, a folder containing all the images (named as in the Excel sheet) must also be attached.
If you want to print completely different subjects, you need to buy the graphic change. The minimum printable quantity for each subject is 10 pieces.
Features
Data transfer of 106 kbit/s
Automatic NFC counter triggered at read command
Configurable password protection with optional limit of unsuccessful attempts
Anti-tearing support for capability container (CC) and lock bits
True anticollision
ECC supported originality check
Data retention time of 10 years
Write endurance 100,000 cycles
All our NFC Tags are tested before shipping. NFC Tags are new, empty and rewritable.
NTAG213 Chips have an available memory of 144 bytes and are compatible with every NFC device, because are NDEF formatted (NFC Data Exchange Format).
Dimensions ISO Standard CR80: 85.60 x 53.98 x 0.76 mm, round corners.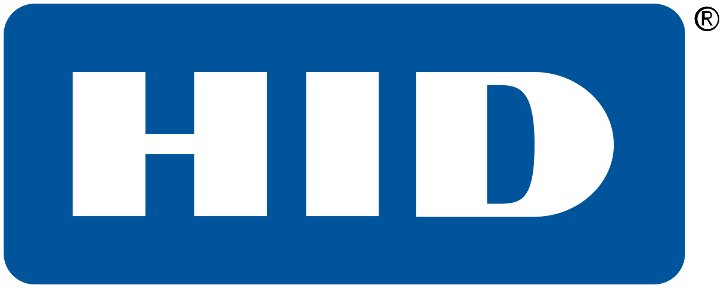 Data sheet
NFC Chip

NXP NTAG213

NFC Standard

ISO/IEC 14443-A

NFC Forum

Type 2

Universal Compatibility

Yes

UID (Unique ID)

7 bytes

Available memory

144 bytes

Communication rate

106 kbit/s

Encryption

Not supported

Read/Write endurance

100,000 cycles

Data retention

10 years

Password Protection

Supported

Works on metal

No

Waterproof level

Fully Waterproof

Protection class

IP68

Commodity code (HS)

85235200
You might also like
Encoding Service for NFC Tags. Please, specify the total number of NFC Tags to be programmed. Add the product to the cart. After completing the order, click here to send the instructions.
Optional service in addition to the purchase of NFC Tags. We read all the Unique IDs (UID) of the Tags and send you via email.
13 other products in the same category:
Customers who bought this product also bought: